Inspections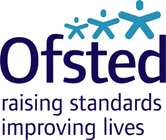 Our school took part in a short inspection by Ofsted in February 2016 when we were judged to be a good school.
We are all very proud of the report and it is a recognition of all the hard work by our staff, governors and children. The school was judged as 'maintaining the good quality of education since the last inspection' and the behaviour, positive attitudes of our children and the school's ethos were highly commended.
Here are some quotes from the report which we feel really reflect the ethos and standards of our school:
The leadership team has maintained the good quality of education in the school since the last inspection.
This is a warm and welcoming church school, where pupils' social, moral,spiritual and cultural education is at the heart of everything it does.
Pupils receive a good education at this school. They are rightly proud of their school and enjoy the exciting range of lessons, extra-curricular activities and trips which the staff organise.
There are a number of clear strengths in this school, such as a detailed knowledge of pupils' needs.
Leaders and governors ensure that there are effective systems in place to keep pupils safe.
Pupils' outcomes have been above the national average in reading, writing and mathematics at the end of Year 2 and Year 6 for the last three years.
Behaviour is good, because pupils are respectful of each other and all members of staff.
Staff manage behaviour well through the strong social, moral, spiritual and cultural curriculum, and teaching pupils to respect others.
The culture of this school is one of inclusion and improvement.
The classrooms are bright, colourful and engaging places to learn.
Governors support and challenge the school effectively.
You can read the full report below:
Our previous inspection was in June 2011. The school was judged as being good with elements of 'outstanding' and the behaviour and positive attitudes of our children were highly commended.
Parent View
You can now share your views on our school via Ofsted's Parent View website. By sharing your views, Ofsted hopes you'll be helping the school to improve. You will also be able to see what other parents have said about us.

SIAMS (Statutory Inspection of Anglican and Methodist Schools)
We took part in a SIAMS inspection in May 2016.
We are delighted to report that were have been graded as outstanding in each of the three areas: meeting the needs of learners, impact of collective worship and the effectiveness of leadership and management as a Church school.
We were particularly pleased that inspector identified that 'The Christian ethos and spiritual, moral, social and cultural development in the curriculum have a significant impact on the wellbeing, personal and academic development of children'.
The full report can be read below: