Home Learning (Covid-19 Response)
Dear Parents, Carers and Children,
We hope that you are all keeping well. The teachers and school staff are all working hard preparing work for you to do from home while school is closed.
New work will be available for you each Friday, so please keep checking back during the time that school is closed. Please try your best to do all of the work that you have been sent, and we look forward to seeing you back in school very soon!
Take care and stay safe, with love from everyone at Bidford Primary School.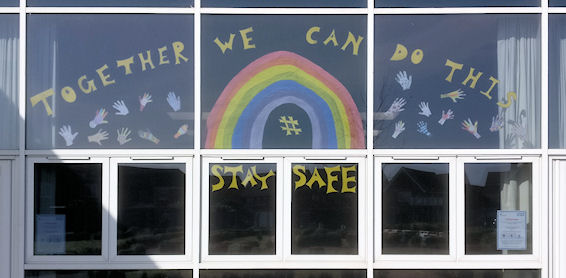 Home Learning Activities
All our learning packs can be accessed via the Purple Mash App on the welearn365 learning platform. This will include the activities linked below plus additional English and Maths work.
To access these documents in Purple Mash:
Log in to the WeLearn365 platform
Click on the Purple Mash App.
Click on the 'Work' folder at the top.
Double click the 'School' folder on the left hand side.
Double click 'Week 1 School Closure Work'.
Double click the Year group folder for your child.
There is no need to print everything off, your child can write the answers on to their own paper.
On the Purple Mash Home page you also will find a range of English, Maths, Science, Computing, Art and Topic learning resources. Serial Mash provides a wide range of age related online books with supporting activities and Mini Mash is the Early Years area.
Children in Years 2 to 6 can continue to use Times Tables Rockstars to practise their tables.
Children in Years 3 to 6 can continue to complete their book quizzes on Accelerated Reader
Key Objectives
Below are a list of the Key Objective we aim for each pupils to achieve by the end of each year group. We hope this gives you some guidance of tasks you could be doing at home to support their learning.
Weekly Learning Activities and Topic Webs
Weekly learning activities and Topic Webs for each year group are shown below. The Topic Webs details the study areas for each week along with website links:
Reception
Year 1
Year 2
Year 3
Year 4
Year 5
Year 6
Other Activities for Children
Heath and Community Advice and Support