Governors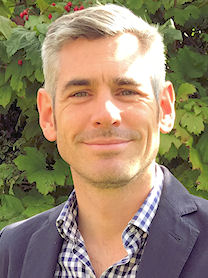 Mr Paul Fountain, Chair of Governors
I joined our governing body as a Parent Governor in 2009. I was proud to be elected Chair of Governors in January 2013 - a role that I feel privileged to fulfil. I became a governor to help our school to be the best it can.
We have a great school in the village which provides a caring and happy environment within which the children can enjoy learning. As governors, we're often in school, seeing at first hand the hard work and committment of our Head and all the staff striving to provide the best education for each and every child.
We have a strong team of governors, with representation from many parts of our community. All our governors are dedicated to encouraging our children to develop a love of learning, to creating a safe and happy environment in which to do so, and supporting the school in maintaining, and crucially, continuously improving the standard of education.
Why do we need our school's governing body, and what do we do?
School governing bodies exist to help schools deliver the best possible standard of education to all pupils. We are one of the largest volunteer workforces with around 300,000 people serving as governors within 23,000 maintained schools throughout England. School governing bodies have a vital role in supporting school leaders and managing school performance while providing accountability to the local community.
Our governing body has three main roles:
To provide a strategic view - we help to set, and then keep under review, the broad framework within which our Head runs the school. We focus on raising standards of achievement, establishing high expectations and promoting effective teaching and learning.
To act as a critical friend to the school - we provide our Head, and the staff, with support, advice and information drawing on our knowledge and experience. We're critical in the sense of our responsibility for monitoring and evaluating the school's effectiveness - asking challenging questions and pressing for improvement. We're obviously a friend because we promote the interest of the school and our pupils.
To ensure accountability - we have a responsibility to ensure good quality education in our school. Our Head reports to the Governing Body on the school's performance, which we discuss, question and evaluate - whilst always respecting the professional roles of the Head and staff, and their responsibility for managing the school.
Effective governance plays a crucial role in the success of our school - although central to the high standard of education that our school provides is the professionalism and dedication of our Head and all the staff.
Please feel free to contact me, or any member of the governing body through the School Office.
Paul Fountain
Chair of Governors
Governing Body
| Name | Type of Governor |
| --- | --- |
| Mr P Fountain | Chair of Governors, Local Education Authority Representative |
| Mrs J Claronino | Foundation Governor |
| Mr B Brasenell | Foundation Governor |
| Mrs C Walker | Parent Governor |
| Mr P Wilkinson | Parent Governor |
| Mrs J Colwell | Co-opted Governor |
| Mr F Hiscocks | Co-opted Governor |
| Mrs H Lillington | Co-opted Governor |
| Mrs P Moore | Co-opted Governor |
| Mr R Williams | Co-opted Governor |
| Mr A Simms | Headteacher Governor |
| Mrs A Gravelsons | Staff Governor |
| Mrs S Woodward | Clerk to the Governors |
Also see: