Headteacher's Welcome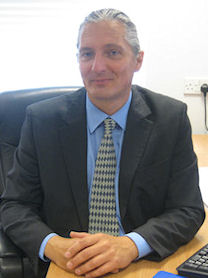 Mr Simms, Headteacher
Bidford on Avon C of E Primary school is set in the historic village of Bidford on Avon, downstream from Stratford upon Avon.
In 2002 the school moved from its original Victorian building to a new site, which it shares with the village nursery, library, police station and council rooms.
Our modern, attractive, interactive classrooms provide a stimulating learning environment and pupils benefit from a dedicated ICT suite and library, shared group work areas, a well-resourced hall and extensive outdoor facilities, including a specialist reception play area and Forest School.
We currently have 310 children on roll, aged from 4 to 11. The majority come from Bidford on Avon and the local villages of Broom, Wixford, Exhall and Marcliff.
We have strong links with the local community and with St Laurence's church and the Baptist church.
Our parents take an active role in the Bidford School Association (BSA), attending School events and fund raising activities. Members of the community also help in School with reading, writing, art work and cookery classes.
The school is an exciting, challenging and joyful place for all. A love of learning, enquiry, independence, creativity, motivation and resilience are key factors in our learning culture.
Our staff, together with parents, carers and governors are committed to creating and sustaining a healthy, caring Christian school community that values every member as an individual and provides first class learning experiences that enable all children to achieve their potential.
I hope that you find our website useful and informative.
Mr A Simms, Headteacher
Aims Statement
We value the efforts, achievements and participation of all those involved in the learning process.
Within the framework of a Christian ethos, we aim to enable the children to do everything to the best of their ability by:
Developing a love of learning
Helping them to work and play cooperatively
Establishing a sensitivity to the needs of others
Involving and working together with parents and our community
Providing a stimulating and welcoming environment
Promoting ambition, aspiration and high expectations