Event - Fun in the Snow
18 January 2013
When it snowed on Friday 18th January, the snow didn't stop our fun or learning!
We put on our warm clothes and went out into the snow. We used buckets to build snow bricks and worked hard to build igloos and snow bears. We slid down the field on big forest school shelter sheets and looked at the snowflakes as they fell onto our coats.
We can't wait for the next snowy day!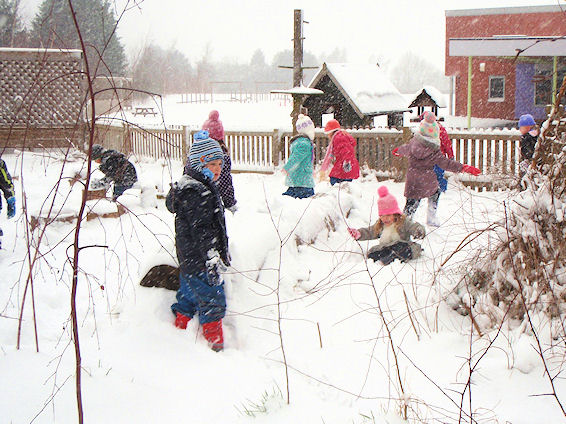 Children playing in the snow.