Event - The Sleepy Shepherd
13 December 2012
Our nativity this year was called The Sleepy Shepherd. It is a story of a hapless shepherd who just can't stay awake, until one night he is visited by an angel who tells him of a special baby. This was one ocasion he didn't want to miss.
The children sang with gusto and put on a wonderful performance for their parents and visitors.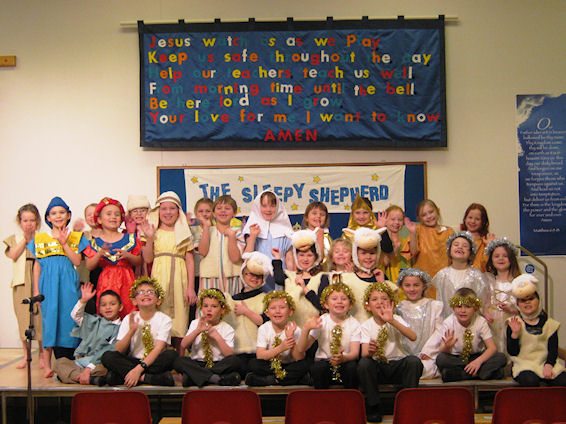 The official opening, by special guest Anne Diamond.