Event - Football Kit Collection
9 April 2013
Led by the School Council, the children at Bidford Primary School have been collecting football kits to send out to Hope and Kindness School in Kenya.
Through this collection they have come to realise how lucky and fortunate they are and it has encouraged them to consider and take action to help those less fortunate than themselves.
Hope and Kindness School was founded in 2002 by Terry and Judi Mott who went to Kenya to set it up. The school has now grown to accommodate over 170 children and a secondary school was started last year. The school offers a good education to children living in poor communities who would otherwise not attend school. Meals are provided enabling the children to lead happier and healthier lives.
You can find out more on their website at www.hopeandkindness.org (external link).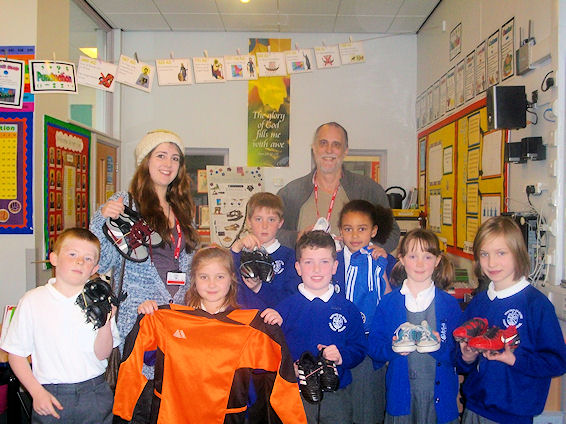 Showing off some of the football kit we have collected.